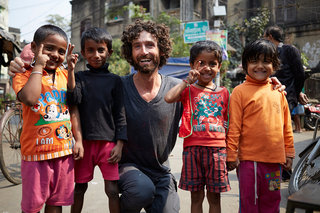 "Aware of the special moments we live, I shoot in the now, catching the simple truth that hold profound beauty, and I add a twist and a giggle whenever appropriate".
At the age of twenty Diego moved to London to pursuit his passion for photography where he joined the London Westminster University and assisted international photographers Nick Knight, Steven Klein, Mario Testino…
After many years in London's studios Diego moves to Spain to work through a vast spectrum of light conditions rarely found in the UK developing a great ability to shoot outdoors, manipulating available and artificial light to achieve desired results, both natural and surreal.
With both, location shooting abilities, strong studio skills and adding his own dose of easygoing charm and understanding of how to make anyone, client or a talent feel instantly at home in his studio or in front of his lens, began taking on advertising work in between Italy, Spain,
USA
, India, London, Saigon and Bangkok.
In between shootings Diego held photography workshops and taught photography at the Italian Academy of Fashion & Design of Bangkok for three years.
Diego now shoots all over the world, based between Turin, Barcelona, Bangkok and the
USA
.